It's not that hard to be a good rider, but you have to practice a lot. People ask me: Do I have to train? Or should I attend a course to be a good rider? The answer is: You don't have to train at all or don't have to attend a cycling course If you want to be a road or general ride. But if you want to ride in the tough (downhill or uphill) mountain, It's better to attend a mountain biking course.

We are going to discuss road riding, how you can be a good rider in a month, we will give you some tips and tricks to start cycling. This article is for beginners only, we will cover everything you need to start cycling as a beginner. So Keep reading to discover the things.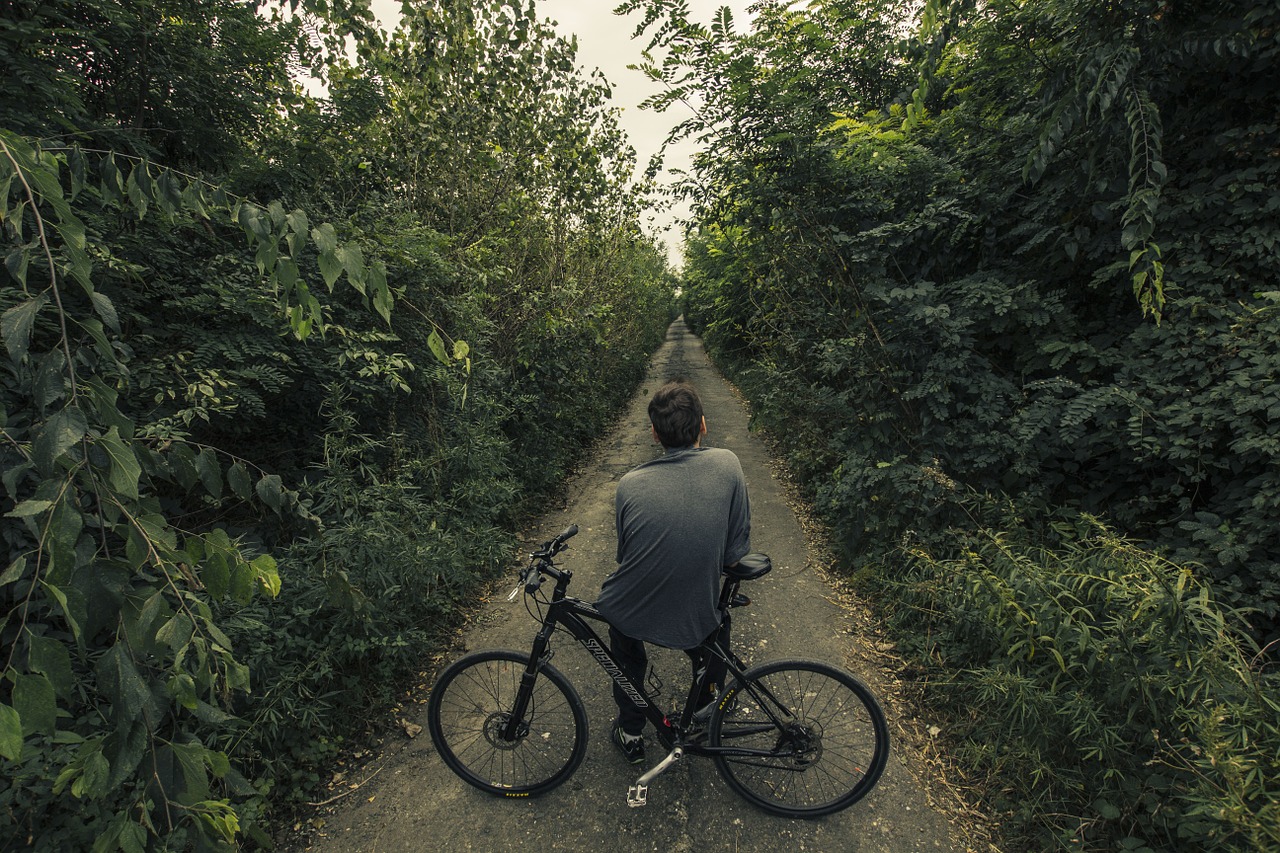 ---
---
---
---
We assume that you will ride the bicycle as an exercise or for fun.

Before start riding you need following things:
A bike (Road or hybrid)

Bike Helmet (for safety )

Shoes.

Cycling cloth ( If you can effort)

Riding destination (Plan where you to ride)
Choosing A Bike:
It's really hard to choose a bike, especially for a newbie. Don't worry I will give you some tips to choose a good bike for a newbie.
Below are some things you need to consider before buying a bike:
Make sure that the bike is lightweight.

Check the bike review and rating before making the final decision.

Try to get a budget-friendly bike for starting.

Try to know details about the bike material like frame fork and brake, wheel, handlebar, etc.

Look on the assembly. is it easy to assemble?

Does the bicycle have an upgrade option for the future?
You can read a review on an online bicycling blog like: [ Bikejar ] to know more about choosing a bike.

Bike helmet :

We assume that you have chosen your bike. Did you buy a helmet also? if you don't, please choose a helmet also. It will help you to protect from head injuries. It is really important to wear a helmet before going to ride. Make sure you wear a helmet that perfectly suited you.



Shoes :



You have a bike and have worn a helmet. It will better if you wear shoes. The shoe will protect you from the foot injury. Bicycle shoes are now available in the market. It's not the bike shoes you need to buy, you can buy whatever you want. But make sure you are wearing shoes. Because shoes will help you to paddle perfectly.



Cycling cloth



You can wear cycling clothes if you want to. It is not necessary though. Bicycle cloth will give you comfort while riding. And you don't have to wash clothes every time you ride. So it's good to wear cycling clothes.



Riding destination



There is no need to ride on the road at the beginning. It can be dangerous, You may be the victim of an accident or you can be fined for breaking traffic laws. It's great if you start cycling in the field or the open place. It's better to get someone's help first.
Focus on the front and keep paddling.
---
---
Monthly riding plan for a beginner
You can create a riding plan based on your time and opportunity. But if you are serious, you should spend at least 1-hour cycling every day. My riding plan was like below:
Bicycling Plan For A Newbie


| Day | Moring Riding | Evening Riding |
| --- | --- | --- |
| Sunday | 1 Hour in moring | 2 Hour in evening |
| Monday | Half an hour in the morning | half an hour in the evening. |
| Wednesday | | Half an hour in the evening. |
| Thursday | Half an hour in the morning. | |
| Friday | | 1 hour in the evening. |
| Saturday | Half an hour in the morning. | |
| Leisure day | Ride as much as you can | Ride as much as you can |
To learn to ride a horse you need to riding such a horse, as like as to learn to ride a bicycle you have to ride regularly. Thanks for reading the article. If you think this guideline will helpful for the beginner, please share this with your friend, family or someone who want to ride a bike.